Our Windfall Business Growth Components are at the core of our solutions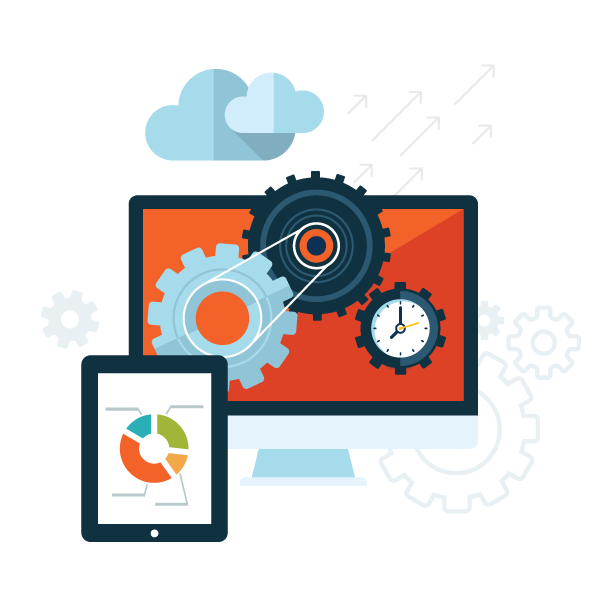 We integrate our flexible and proven Business Components and configure and tailor them to meet your business needs by leveraging our enterprise Dev-Ops platform services using a weekly agile process.
We can fill the gaps in your organization with partial solutions which integrate with your existing systems, if you want to leverage your initial investments, or we can provide full solutions.
This unique approach has enabled us to implement a variety of solutions from the simplest to the most complex for the past 15 years for our clients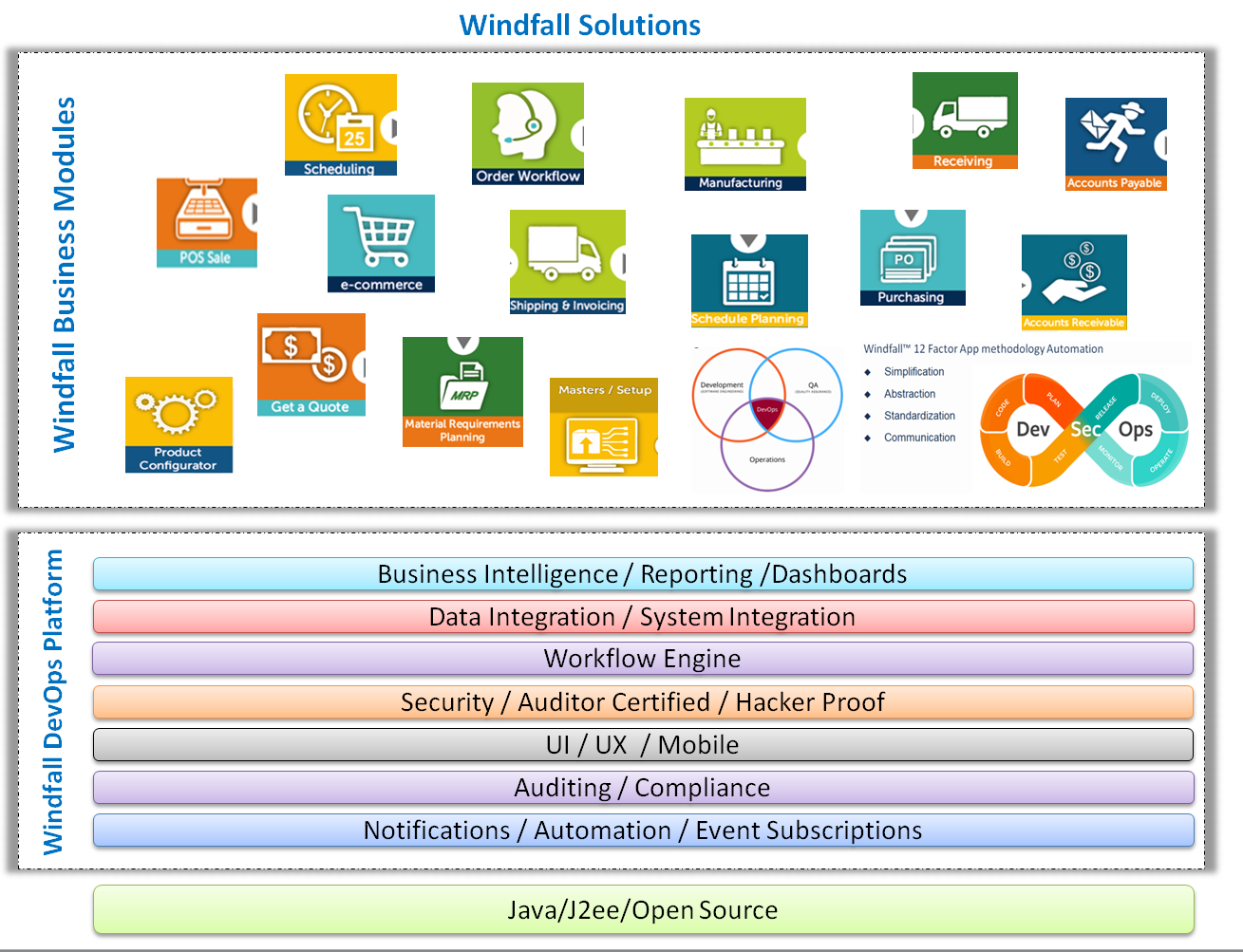 Technology
We're technology agnostic -- employing the right stack for your application.
Capabilities
We architect, integrate, tailor, and maintain as required by your needs.
Service
Service excellence drives our efforts -- from discovery to implementation to evergreen enhancements/maintenance.
Below is a sample of Successful Implementations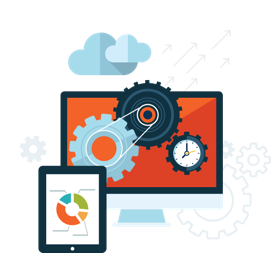 Work Flow Automation
ProQuality Workflow solutions enable rapid business process automation. This is essential to keep pace with evolving Business Process needs and learnings.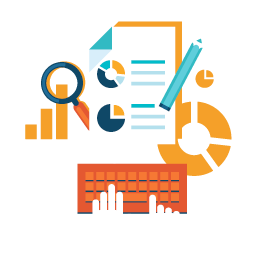 ETL Integration & Dashboards
Data is the lifeblood of the modern enterprise. Liberate and leverage yours with ProQuality's Enterprise Data Management, ETL and Dashboard solutions.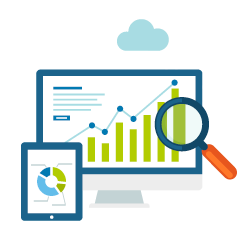 Compliance
ProQuality compliance solutions enable compliance with PCI, Sarbanes-Oxley, HIPAA, and other industry, government, and corporate reporting requirements.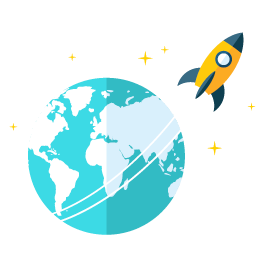 Resource Planning
ProQuality enables rapid development of integrated ERP solutions that provide integrated, real-time management of resources and activities across core business processes.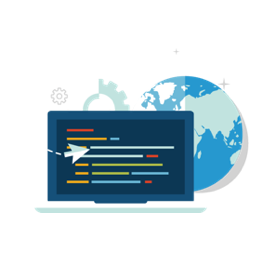 Supply Chain Management
Modern production demands modern supply chain management. ProQuality SCM solutions easily integrate global suppliers, distributors and manufacturers into a cohesive unified system.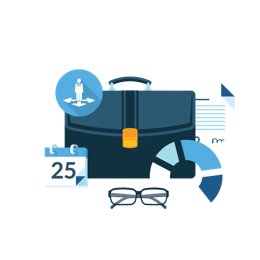 Procurement
ProQuality Enterprise Procurement solutions can help your business improve spend management, resource optimization, procurement processes, and streamline purchasing workflow. Bill Schaad
Smith System - CFO
"When I went to our current supplier and laid out our plan for the future, they showed no interest in helping us solve our problems. They did offer us additional modules that might work, but every module came with a steep price tag, a long learning curve and implementation process — but most of all, no true explanation of how it would solve our issues. Within 14 days, ProQuality presented a plan to build customized software for us that would fit our company like a hand in a glove. Wow, thank you ProQuality!" Tom Townsend
SRS Distribution - Digital Innovation Director
"As you may be aware I am highly impressed with PQ and your team. I've been involved in technology for about 16 years now, and your team is the real deal. I look forward to the future." R. F.
American Airlines - Project Manager
"I'm not going to say a traditional 'thank you,' because that wouldn't be adequate to express my appreciation for all you have done to complete this beast of an Integration project. You are an amazing team – it is my privilege to work with every one of you." Bill Dagle
VHA - Project Manager
"Within a week, ProQuality delivered a production-ready proof of concept that captured the attention of the VHA team. ProQuality then developed a SOX compliance application that allows VHA to cost effectively manage compliance and risk throughout the enterprise." Paula Biestek
Program Manager - Abbott Laboratories
"We appreciate the participation of ProQuality in the successful completion of the Abbott Site Survey project. Using ProQuality's RELAX™ framework, we were able to develop the project with fairly complex requirements in a short period and within budget. We would definitely hire ProQuality again." Jim Pepper
Prologic Technology Systems - Owner
"The RELAX/Windfall product has enabled Prologic to build TEAMS, a very sophisticated state of the art Commercial Student and Financial ERP System with fewer resources in a timely manner. With RELAX/Windfall we were able to quickly respond to our client's needs and thus build durable long-term relationships." Florin S. Oprea
MAXIM - Dir. Equipment Engineering
"Our requirement was to develop a CMMS for managing our PM activity and other aspects of our group. RELAX™/Windfall made this possible by allowing us to make on-the-fly changes to our design in a short time. I highly recommend RELAX™/Windfall for anyone requiring minimal development time, and minimal long-term maintenance."
Procurement system for managing budgeting and purchasing equipment for new and existing stores delivered…